This Fandom wiki is currently inactive. You can
adopt this wiki
and revive it.
Welcome!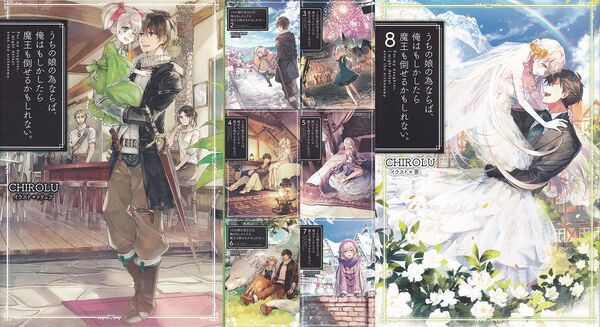 Welcome to the If It's for My Daughter, I'd Even Defeat a Demon Lord is a Japanese light novel series written by Chirolu. The series is licensed by J-Novel Club. Kadokawa Shoten launched a manga adaptation in 2017, and an anime television series adaptation by J.C.Staff premiered on July 4, 2019. Please help our wiki by creating or editing any of our articles!
About UchiMusume
Dale Reki is a cool, composed, and highly skilled adventurer who has made quite a name for himself despite his youth. One day on a job deep in the forest, he comes across a little devil girl who's almost wasted away. Unable to just leave her there to die, Dale takes her home and becomes her adoptive father.
Devil or not, Latina is beyond adorable, and the adventurer soon finds himself head over heels with being a parent.
But why was she out in the forest to begin with, and why does she carry the mark of a criminal?
Characters
Light Novel
Manga
Twitter
News
Official Links
Start Contributing
As you can see, the wiki has very little content. You can change that by creating or editing articles on the wiki.
Not sure how or where to start? Check out the following help pages: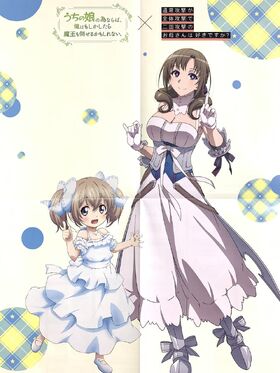 Community content is available under
CC-BY-SA
unless otherwise noted.